David McGuffin's Exploring Europe website offers Italy guided tours that will take your breath away. If you've ever wanted to see Italy, be sure you go in style with David as your guide. Your adventure of a lifetime starts at DavidMcGuffin.com.
Click here to see our Tours of Italy
One of the most popular Italy guided tours is called Italy Off the Beaten Path. You can find out everything you want to know about this amazing guided tour from the website. David McGuffin's Italy Off the Beaten Path tour was created for those who have a real desire to experience Italy without the hassle of the crowds, the time spent in museums and the generic feel of tour buses.
On the Italy Off the Beaten Path tour you will experience destinations that most visitors to Italy never see, including the charming hill town areas, a chance to enjoy cooking lessons, go lake fishing, truffle hunting and enjoy the fine dining and wine tasting Italy is famous for. If you've already visited the top spots most people see during their first trip to Italy, this would be the perfect adventure for you.
Not all Italy guided tours last as long as you wish they would. The Italy Off the Beaten Path tour lasts for 13 days, during which time you will enjoy a walking tour of Orvieto's historic city center, lake fish at Trasimeno on a local fisherman's boat, take a scenic ride that lands you in the hill town of Assisi, walk through the piazza of Ascoli, hunt for truffles with a local and his dogs, spend a day on the beautiful seaside, visit gardens, castles and much, much more.
Twelve nights of accommodation is included in the cost of the trip, including the following:
– All tips and gratuities
– Being part of a guaranteed small group of no more than 12 travelers
– All breakfasts and nine of your dinners or lunches
– Traditional and gourmet dining
– All tours and admissions
– A full time guide and local experts
– David's tour handouts
– $100 discount is paying by check, cash or bank draft
This is one of David's Italy guided tours that has been planned to provide maximum experiences by foot, boat and vehicle. There will be some walking and physical exercise required to enjoy this trip to its fullest, however no matter what your walking ability, your guide will help you find alternative ways to enjoy and experience everything Europe has to offer. Visit DavidMcGuffin.com to take a closer look at this tour and read through the itinerary to view the level of walking for each day.
To sign up for this or any of the other Italy guided tours, simply open the fillable PDF application located in each of the tours and complete your sign up information. You can return your application via email @ bookings@davidmcguffin.com, by fax or by traditional mail.
Visit the home page at DavidMcGuffin.com to see more featured Italy guided tours or view all of the beautiful destination available. You'll never regret traveling with David McGuffin on your trip to Italy.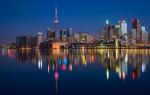 If you're planning a trip to Italy, there's a lot to consider before booking your tour with a travel agency or tour guide. Your adventure to Italy starts with some basic research to ensure you'll be spending your travel dollars wisely. At David McGuffin's Exploring Europe website, you'll find a wealth of information to help you make the right call when looking for a travel guide. See why David's clients save …